Drugs Thrown over Prison Walls (Footage)
Winnipeg, Manitoba, Canada
A lucrative business on Winnipeg's streets has turned into a busy enterprise behind bars.

Prison officials at Stony Mountain Penitentiary are seeing a spike in what are called 'throw-overs' – people throwing drugs over the prison walls to be picked up by inmates inside.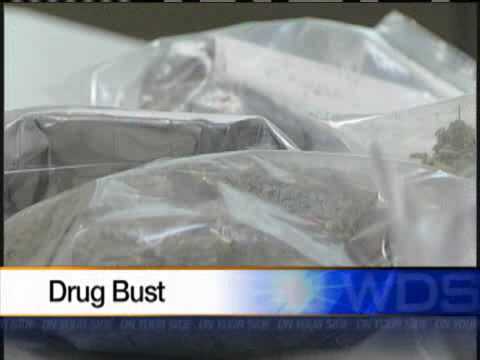 Sheriff: Tennis Balls With Drugs Thrown Over Jail Walls
New Orleans, Louisiana
An undercover investigation inside the Orleans Parish Prison has led to the arrest of more than a dozen people accused of smuggling contraband into the jail, the sheriff said Friday.

Pigeons smuggling drugs and mobile phones to inmates
São Paulo, Brazil
Inmates have been using pigeons to smuggle drugs and mobile phones into a South American prison, it was revealed today.

Guards at the jail near Sao Paulo had noticed a rise in the amount of narcotics being seized from prisoners and were mystified until they spotted some distressed pigeons struggling to remain airborne.

They found that inmates at the prison in Marilia had been training the birds to fly in goods with the aid of small pouches on their backs, avoiding the high-tech security faced by visitors.

Officials revealed the carrier pigeons had been trained inside the jail and lived on the roof of the building where prisoners would take their deliveries before smuggling the birds out again through friends and family.

The method was foiled after workers noticed some pigeons having difficulty flying due to the weight of the goods.

Prison director Luciano Gamateli told Globo TV: "We have sophisticated equipment to search people when they go in, but they avoided this by finding another way to bring in cell-phones and drugs."

Brazil's prisons are notoriously overcrowded and well-known for their lax security, with drug and mobile phone use common among inmates.

Last year prisoners at one Sao Paulo jail used their phones to orchestrate a wave of attacks against police and public property.

Pigeons Used to Smuggled Drugs
ANCHOR:
Brazilian prison authorities have discovered a new smuggling scheme used in jails. Carrier pigeons are being used to deliver drugs and mobile phones to inmates. Here's more on this story.

STORY:
Brazilian prison authorities have recently discovered inmates smuggling in drugs and mobile phones through an unusual channel. The inmates of Sao Paulo state penitentiary were using carrier pigeons to get the goods inside the jail. The prison is located in Marilia, some four hundred fifty kilometers away from the city of Sao Paulo. Inmates were kept under close surveillance when it was discovered they were somehow getting contraband. The jail's security guards only began to suspect the pigeons had a connection to the increasing amount of drugs and phones inside the cells after they observed some birds were having difficulty in flying. This was confirmed once prison officers found out that some of the birds had small backpacks attached to them. Wanderlei Gatti, a pigeon breeder, believes the prisoners have been taming the birds themselves.

[Wanderlei Gatti, Pigeon Breeder]:
"Someone is breeding these pigeons inside the cells and they are being tamed inside the prison."

The penitentiary also intensified the search to relatives before weekly visits after a woman was caught leaving the prison with two carrier pigeons inside a box. Investigations later revealed that one of the inmates had managed to tame the birds and make a nest in his cell. The pigeons would then be passed on to people outside the prison through the visitors. Police chief Paulo de Souza said it was surprising that such old-fashioned methods were still being used.

[Paulo de Souza, Police Chief]:
" In the digital era we still find this situation involving post pigeons."
Carrier pigeons were first used by the Egyptians and the Persians over three thousand years ago.

Drugs Smuggling Pigeon Caught In Colombia
January 19, 2011

In Colombia, a pigeon has been caught trying to smuggle 45 grams of marijuana into a prison.